Every year, all over the USA and most of Europe there are Renaissance Faires to celebrate times of old. Food, drink, dancing and fun by thousnads of fun loving people. My family and I have been to several faires in Southern California and we had a lot of fun and some really great food and shopping and people watching.
The following are pictures from all over the world taken by amateur and professsional photographers.
---
MMM - Roasted Turkey Legs!
It's a Family Affair.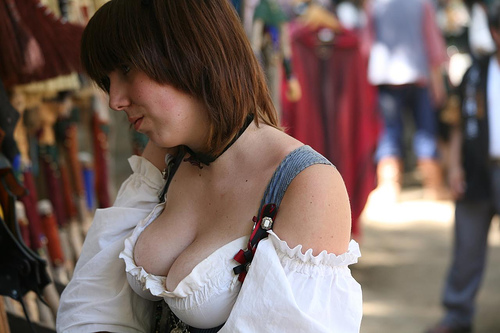 Classic Faire Wenches
Great Costumes
Music and Dancing
Battles
More Great Costumes
Faire Bar Maids
Notice: Many images on this WEB Site have been gathered from other WEB Sites throughout the WWW and may or may not be copyright protected. If any person or orginization owns copyrights to any images displayed on this site, and would like them removed, please notify me via e-mail (donmail3@cox.net) and I will remove them, or add a requested link to the owner, if desired.